Jordan is a true haven of peace in the region. Indeed, despite its tumultuous neighbours (Sirye, Israel, Iraq, Cisjodania and Saudi Arabia), the country manages to preserve its calm and security. But that's not the only reason why hike in Jordan. Indeed, the country is rich in historical sites, such as Petra, associated with Indiana Jones in the 3rd installment of the saga. It is also the homeland of Wadi rum, a famous desert that has again often served as a cinematic setting. Let's point, now more forward our camera on these assets.
For its historical monuments
Many peoples have succeeded each other in this part of the world, to name but a few: the Assyrians, the Babylonians or the Persians. However, the civilization that has left Petra in particular is the Nabataean civilization. This hitsory has quite logically given birth to many historical sites, in addition to Petra, such as:
Ajlun Castle: a 12th century Muslim fortress in the north-west
Jabal al-Qal'a: the citadel of Amman
The site of the ancient city of Gerasa (or Gerase) in Jerash
For its gastronomy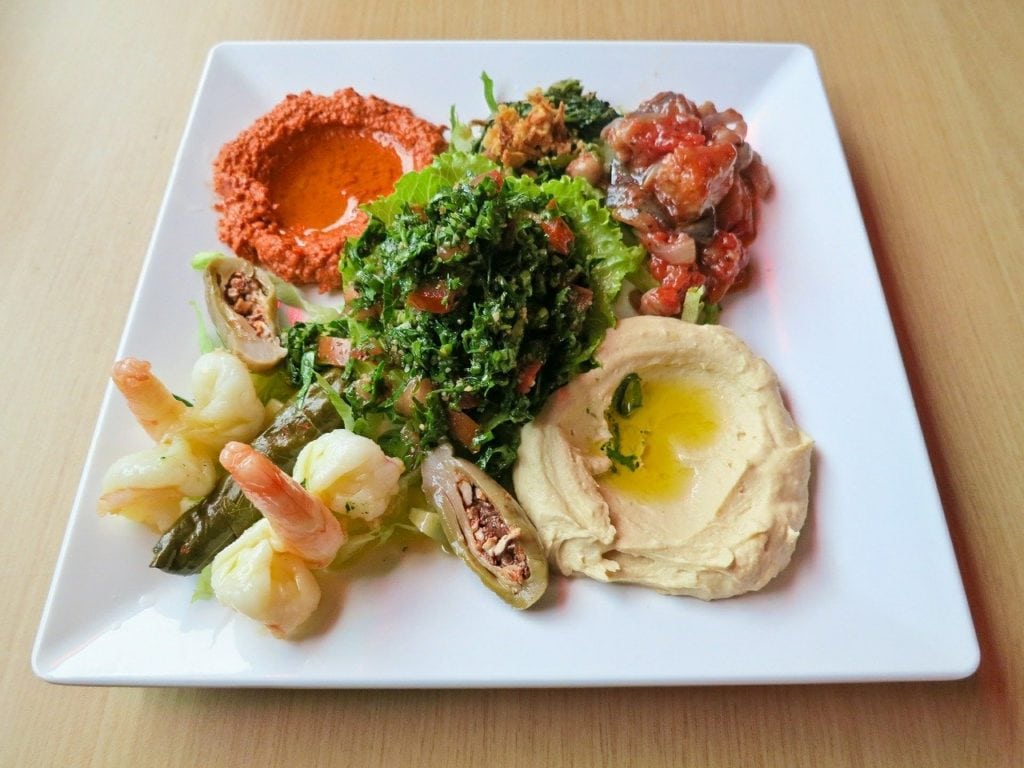 Jordanian cuisine is very similar to that of Lebanon when it comes to mezze (entrances). She also shares many of her dishes with her neighbours. To cite a few examples:
Mansaf: a national dish made from lamb cooked in fermented yoghurt with rice and pine nuts
Maglouba: made with rice and fried vegetables to which meat is added
Baklava (or baklava): pastry leaves with dried, ground and sweet fruits
Falafel: spicy fried chickpea dumplings
To enjoy nature
The Wadi Rum Desert
We have already mentioned above the Wadi Rum whose photo above gives an overview. With its incredible décor, it attracts many shoots: Laurence of Arabia, Alone on Mars or the Star Wars saga have all had scenes in this desert. This desert alone is enough to make you go hiking in Jordan. But if it's not enough for you, there are other things to see.
Le canyon du Wadi Mujib
It is a river canyon descends up to 420 meters below sea level before flowing into the Dead Sea. The area is home to a 212 km2 reserve that UNESCO has declared as a biosphere reserve. It consists of a mountainous, rocky and sparsely vegetated desert, with cliffs and gorges crossing plateaus. More than 300 species of plants, 10 species of carnivores and many species of permanent and migratory birds have been recorded so far. It is also where you can enjoy the hot springs of Hammamat Ma'in.
Dana Nature Reserve
It covers some 308 km2 and contains many natural treasures. It consists of a chain of valleys and mountains stretching from the Jordanian Rift Valley to the desert plains of Wadi Araba. You can see:
Rummana Mountain
the red and white sandstone cliffs of Wadi Dana
about 600 species of plants
37 species of mammals
190 species of birds
For more information, please visit the Jordanian tourism website.
For its seas
Jordan has access to two seas:
The Dead Sea: with its very high salinity rate, it allows you to float without swimming
The Red Sea: From the city of Aqaba, it is possible to snorkel or dive into this fishy sea.
Convinced why hike in Jordan? In this case, you can contact our local partner.
Don't forget to check your visas, vaccines and other… You can check out our list to remember nothing!